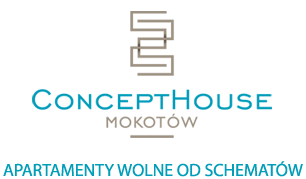 ConceptHouse is a building at the junction of Obrzeżna and Cybernetyki Streets with interesting architecture and variable height from 6 to 12 levels.
Elegant, partly stone covered facade, decorated with dynamic line shape, highlights character of the building. Lobby and staircases have modern and appealing design.
Building's advantages
modern architecture
monitoring
24h security
Standard fit out of the units
partly air conditioning
electrical wiring
technical cabling
smoke and heat detectors
sprinklers
Parking
We strongly encourage to learn more. Our retail and office units are located at the ground floor and can be tailored to individual tenant's needs.