Atlas Estates Limited is a Guernsey incorporated closed-ended investment company investing in real estate in Central and Eastern European countries ("CEE").
Atlas currently operates in the Polish, Hungarian, Bulgarian and Romanian real estate markets, investing in yielding assets and development projects.
On 12 February 2008 the Company was admitted to the Warsaw Stock Exchange (WSE). The Company trades under the symbol ATL.
Atlas' asset portfolio is managed by Atlas Management Company Limited.
Atlas' objectives are:
Investment in real estate assets in Central and Eastern European countries,
Structuring a solid portfolio of yielding assets and development projects, and
Providing investors with an attractive return through a combination of dividend yield and capital growth.
The Company employs leverage to enhance its returns although the extent of such leverage varies on a property by property basis.
STRATEGY & INVESTING POLICY
The Company actively invests in a portfolio of real estate assets across a range of property types throughout Central and Eastern Europe (CEE).
The Company makes investments both on its own and, where appropriate, with joint venture partners in residential properties in order to create an appropriately balanced portfolio of income-generating properties and development projects.
The Company may employ leverage to enhance returns on equity although the extent of such leverage will vary on a property by property basis. Wherever possible, the Directors intend to seek financing on a nonrecourse, asset by asset basis. The Company has no set limit on its overall level of gearing. However it is anticipated that the Company shall employ a gearing ratio of up to 75 per cent of the total value of its interest in income-generating properties within its property portfolio.
The Company seeks to provide Shareholders with an attractive overall return through a combination of income and long term appreciation of the Company's assets.
In order for the Company to achieve its long term investing policy, the Board's short term investment strategy is cash focused with new development activity in relation to parts of its portfolio being selectively deferred but with current active projects displaying good sales being progressed on time and on budget and being brought to a conclusion to achieve intended returns.
The board of directors of Atlas Estates Limited comprises of three non-executive directors.
Mark Courtney Chasey, graduated with a Bachelor of Commerce degree in 1979 and a Bachelor of Accountancy degree in 1981, both from the University of the Witwatersrand, South Africa.  Having completed his articles with the accounting firm Pim Goldby in Johannesburg, he qualified as a member of the South African Institute of Chartered Accountants in 1984 and was Financial Controller at Femco Electric Motors Limited in Johannesburg from 1984 to 1988.
After establishing his own liquidation business in Johannesburg in 1989, Mr Chasey joined Ernst and Young Trust Company (Jersey) Limited in 1997 and then, in 1999, went on to establish Oak Trust (Guernsey) Limited.
Andrew Harvey Fox, graduated with a Bachelor of Commerce degree in 1999 and a Post Graduate Diploma in Finance, Banking and Investment Management in 2000, both from the University of Natal, South Africa.
He qualified as a member of the Association of Chartered Certified Accountants in 2003 and was admitted as a Fellow in 2009. Mr Fox joined Oak Trust (Guernsey) Limited in 2001 and was appointed a Director in 2006.
Guy Indig, graduated from Bar-Ilan University, Israel, with an LLB in 1990.  In 2001 he obtained an MBA from Tel-Aviv University. He also holds a Masters in Finance from the London Business School. Having practiced law for several years, in 2000 Mr Indig joined the Beny Steinmetz Group, a sizeable, global private equity group focused on real estate investments and natural resources. Mr Indig acted as an Investment Director in BSG's international Real Estate and Private Equity teams.
Having completed a Masters in Finance degree at London Business School in 2005, Mr Indig joined the Royal Bank of Scotland and worked as a director in RBS' real estate finance division until 2008, focussing on asset-backed debt financing and investments throughout continental Europe and the UK. In 2008, Mr Indig was asked to join the Izaki Group as a Managing Director and he has since been leading the Izaki Group's European Real Estate and private equity investment activities.
Guy Indig is not an independent director.
Atlas Management Company Limited (AMC) is a privately owned Guernsey incorporated company whose sole purpose is to manage Atlas' assets on its behalf.
AMC is owned and managed by the Izaki Group. AMC provides Atlas with an ownership and management team with vast experience and knowledge of real estate investment and development.
In particular AMC can demonstrate a superb track record of investment, development and delivery in CEE markets.
AMC has a Board of two non-executive directors who are experienced investment and development individuals. They act as the initial investment approval process for selection of projects to be presented to Atlas Estates.
THE BOARD CONSISTS OF:
EREZ KOREN
NON-EXECUTIVE DIRECTOR
Mr Koren is a Certified Public Accountant in Israel and is a member of the Institute of Certified Public Accountants in Israel. Mr Koren graduated with a Bachelor in Economics from Ben-Gurion University, Israel. He then finished academic accounting studies at the College of Management, Israel.
Mr Koren is serving as the Finance Director of one of IGI group real estate management company in London. Mr Koren has an extensive international experience and his previous roles included: Financial Controller of AIM listed company in London; Financial Controller of a public traded real estate company registered in the Israeli stock exchange, having properties in Europe and Israel; Senior Accountant at Deloitte Israel.
NICHOLAS BABBE
NON-EXECUTIVE DIRECTOR
Mr Babbé Graduated with a Bachelor of Arts degree with Honours in 2001 from the University of the West of England. He subsequently moved to into the finance industry taking positions with HSBC and Investec respectfully and undertook the Society of Trusts and Estates Practitioners diploma and joined the society as a full member in 2008.
Nick joined Oak Trust (Guernsey) Limited in early 2009 where he is a Trust Manager and now studying for a BSC degree in Management with Trusts and Estates with The University of Manchester and Manchester Business School.
---
AMC has established a senior management team of real estate professionals in each discipline of marketing, engineering, asset management and finance. In each country where Atlas owns assets or intends to invest
AMC has or will establish a local office headed by an experienced local manager and supported by an experienced financial controller and administrative team: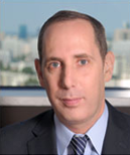 ZIV ZVIEL
CHIEF EXECUTIVE OFFICER
Ziv Zviel graduated with a Bachelor of Economy and Audit degree in 1996 and a Master of Business Administration (specializing in Information Systems) degree in 1998, both from the University of Bar Ilan, Israel. Ziv has spent several years working in the field of Audit with PriceWaterhouseCoopers as well as Ernst & Young, and later on, since 2002, he has had few leading financial roles in the Nasdaq traded company Magic Software Enterprises.
During the years 2007-2008 Ziv has served as Vice President Finance for the Nasdaq traded company LivePerson and during the years 2009-2010 he has served as Chief Financial Officer of the Nasdaq traded company Deltathree. Ziv has joined Atlas Management Company in late 2010 and has served in the roles of Chief Financial Officer, Chief Operating Officer and Deputy Chief Executive Officer.